WD-40 Company Develops App to Find Lost Straws
<< Back
SAN DIEGO – April 1, 2016 – For more than 60 years, the only consistent product complaint about WD-40® Multi-Use Product has revolved around consumers losing the @#%! little red straw.
So, WD-40 Company has developed a new app to help end-users find their lost straws called #WD40StrawFinder .
The state-of-the art app uses innovative technology to find straws hidden behind fixtures, vehicles and workbenches.
April Fool's.
Next Article>>
FEATURED PRODUCTS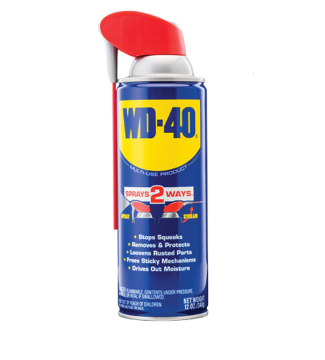 WD-40® Smart Straw®
WD-40 Multi-Use Product protects metal from rust and corrosion, penetrates stuck parts, displaces moisture and lubricates almost anything.