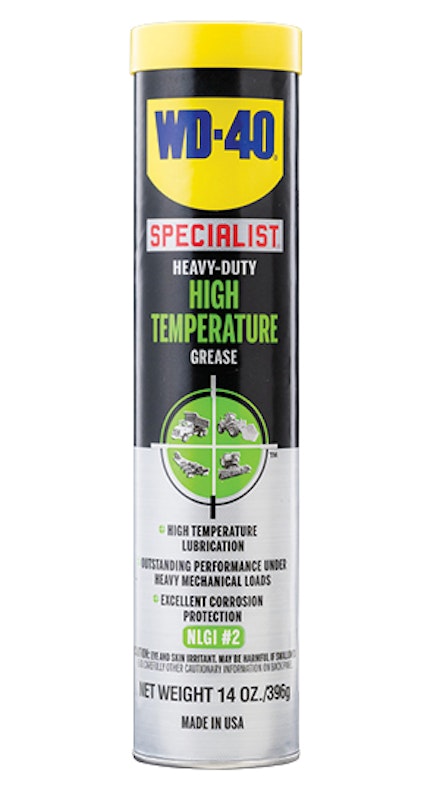 WD-40® Specialist® Heavy-Duty High Temperature Grease
A lithium-based grease built to perform in high temperatures and high-friction mechanical loads.
WD-40® Specialist® Heavy-Duty High Temperature Grease was engineered to meet the demands of protecting high-speed bearings in applications involving high temperatures and heavy mechanical loads. With a drop point of 625° F, it's also excellent in cold weather. High Temperature Grease is an effective solution for heavy-duty trucks, and farm and construction equipment.
Excellent Corrosion Protection
High temperature lubrication (drop point 625° F)
50-state VOC compliant
Customer Reviews
Average Customer Ratings
Rating Snapshot
Select a row below to filter reviews
Sort by: newest to oldest ranking
incorrect specifications
doesn't meet published specifications
Liquified at 425 degrees where spec states drop out is 625 degrees
VICTOR
wOW
I would recommend this to all repair shops that work on heavy line. The quality of the grease is superior to others. I notice a drop in temp. after repair, using wd-40 grease. The casing/cylinder that the grease is held in is durable. You can drop it and it will hold its product. If your not using a grease gun, it is easy to wipe down and re cap after using.